by PJ Grube | September 19th, 2011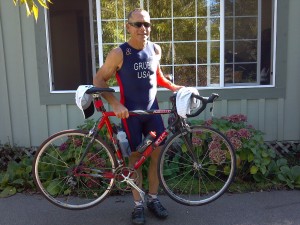 Update:
Hi everyone,
We survived the worlds, without any major problems.
Ok….it went well. I dont have results yet, but I felt good. In other words I was sore as hell at the finish line…strong finish and pretty solid through out the course, beautiful course, I might add… Good climb, dramatic vistas ect.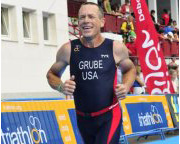 Gijon is very picturesqe, we will have photos to share. Carolyn says hi and were thinking of and missing all you all.
Results are  available – here´s the link
www.duathlongijon.org/results Standard Age Group
Adios with love,
-Chris and Carolyn
RESULTS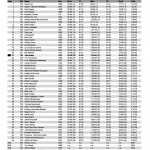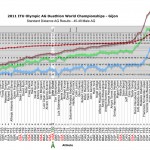 Story:
John Grube (aka. Chris Grube), local bicyclist and lead singer for URJ,
rides with the USA Team at the World  Duathlon, September in Gijon, Spain (video link).
John Grube (aka Chris Grube) local bicyclist and lead singer  for the URJ, will ride with the Team USA in the World  Duathlon this September in Gijon, Spain (official site). He competed in the  USA Duathlon National Championships in Tucson, April 31st, to qualify for this opportunity.
A year ago when he rode the Mt. Diablo  Challenge in less than an hour, he decided to make this year his Year of Unfinished Business. Some years before he had set himself a task to ride from Santa Cruz to Tahoe in 24 hours in the dead of winter (See the article in the Santa Cruz Sentinel, Sunday, January 1993, by Monika Jung, Long ride to the storm's doorstop.) A young man then, it was quite an adventure, but that attempt was stopped by a storm and road closures. This year he tried again, leaving from the Town Clock, December 30, at 2:45, he rode all night in bitter cold, had breakfast in Placerville and then up the mountain to the cheers of passing motorists who had heard of his attempt. He arrived at State Line, 5 PM, New Year's Eve. Little fanfare but a goal completed. Then he began some serious training to enter the Duathlon in Tucson and since has been entering events as often as possible. Some of them are the following: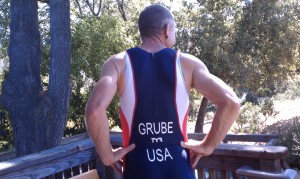 DU the 3 Bears, San Pablo, CA,  2/12/11, 2nd in his age group.
DU the 3 Bears, San Pablo, CA,  3/13/11, 2nd in his age group.
Sea Otter Classic, Monterey,  4/16/11,  circuit race, 2nd in his age group.
Firecracker, Santa Cruz, 7/4/11, 10K run, 9th overall, 1st in his age group.
Tour of the CA Alps, Death Ride, 7/9/11, Markleeville, all 5 passes.
Santa Cruz Mountain Challenge, Jamison Creek Time Trial, 7/30/11, 5th overall.
Sandman, Aptos, 7/31/11, duathlon (see Sentinel, 8/1/11, 26th annual Sandman) John Grube won the duathlon with a time of 1:02:30.)
Race through the Redwoods, 8/21/11, 4th overall, 1st in his age group
At 45 years old, John Grube (aka. Chris) is arguably at his prime athletically. However, time after time he is beating guys much younger than himself. There are many master athletes out there who would be very inspired by reading Chris' story.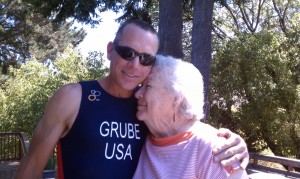 A few additional thoughts on what makes Chris such a great competitor. He is fearless, but smart and extremely focused when racing. He is mentally tough as nails and when he makes a pre-race goal, he almost always achieves it – and frequently surpasses it. Amazingly, Chris has yet to taper for a big event – in fact he often does two events on a weekend while most of his competitors are only doing one (and resting on the other day!). That is a mark of his incredible drive and endurance. It will be interesting to see what happens in Spain when he will have had a bit more rest going into the competition.
http://www.usatriathlon.org/resources/for-athletes/team-usa/team-usa-gijon
2011 ITU Duathlon World Championships take place September 24-25 in Gijon, Spain.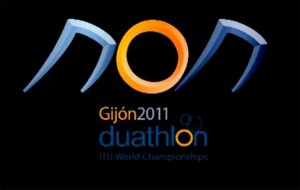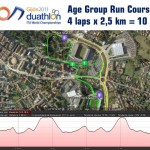 The Standard Age Groups competition begins with a 10k run of four laps on a 2.5 kilometer Run Course.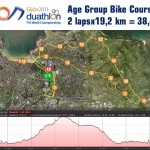 The bike portion is 38k, two laps of a 19.2 kilometer Bike Course, climbing the hills above Gijon and down stretching out to the picturesque flat of San Lorenzo Bay, but it doesn't end there. The last leg of the event is an additional 5k run of two more laps on the Run Course.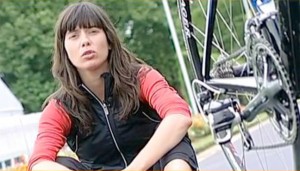 Ms. Laura Tuero, Asturias Triathlon Federation President Said, "The run course will be completely flat which will turn the first and last portions into a very fast race."
"The transition area is located in the central area of Las Mestas sports complex."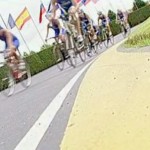 "The bike course will also be mostly flat and will end up at the San Lorenzo Bay. The wind will be the biggest drawback for the participants to face."
The race takes place on September 24th & 25th, 2011. Wee can only imagine how great it will be to watch this event. John will be accompanied by his girlfriend, Carolyn Collman. We wish them both an exiting adventure.
Here are some dramatic shots from the race:
These event photos are copyright marathon-photos.com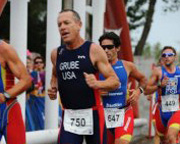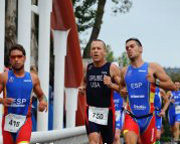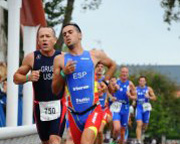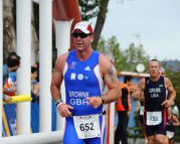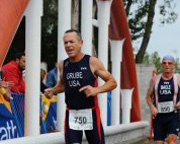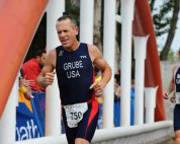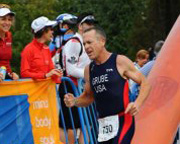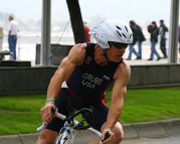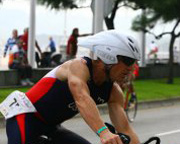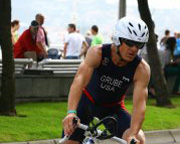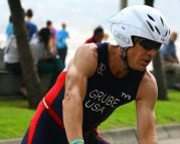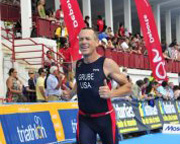 Inform to Change ™
If you're seeing this, we're doing our job.™
©  2011 Fresh Ground News™ All Rights Reserved.