by PJ Grube | January 29th, 2013
The Community Housing Land Trust of Santa Cruz County, Inc. is hosting the Fourth Annual Santa Cruz Hop N' Barley Festival at Sky Park Scotts Valley, June 29th, 2013.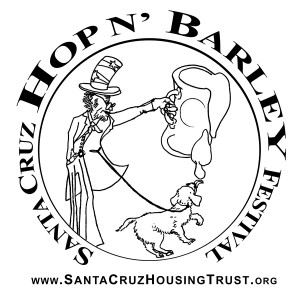 The CHLTSCC has operated in Santa Cruz County since 1999 and used the Hop N' Barley Beer & BBQ Festival for fundraising, promotion and expression of its mission since 2010.
This event fosters and promotes community-wide interest and involvement in the mission of the CHLTSCC and provides expansion of CHLTSCC's efforts to promote entrepreneurial and employment opportunities for residents of Santa Cruz County. The event benefits the CHLTSCC's mission by providing low-cost space for low and moderate-income residence, lesser-capitalized entrepreneurs and organizations of Santa Cruz County to present, publicize and/or sell their goods and/or services. The CHLTSCC encourages and assists efforts of low and moderate-income residents of Santa Cruz County toward economic and social self-determination, improvements of living conditions, economic and employment opportunities.
Vendor scholarships are available.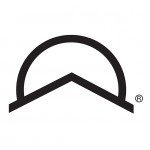 Donations will also be directed toward creating projects such as On Higher Ground, a transitional housing/life-skills center due to open this year. The project is dedicated to providing safe, secure, family-style, structured lodging for life-skills building, case management, counseling, training, job placement, referral and advocacy.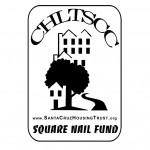 Donations can also be directed toward the 'Square Nail Fund' – Specifically earmarked moneys held exclusively for land acquisitions.
Stay tuned to the FACEBOOK page for immediate updates. Links have been provided here to
or Donate to the Community Housing Land Trust of Santa Cruz County, Inc.
Reprinted with permission from:
Community Housing Land Trust of Santa Cruz County, Inc.
All rights reserved.