by PJ | April 1st, 2015
The 2015 Hop N' Barley Beer N' BBQ Festival is scheduled for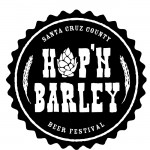 JUNE 27th & 28th Tickets are on sale Now!.

This is the sixth year of the festival and proves to be the best year yet.
Day One – The Grand Tasting there will be well over sixty different breweries participating providing over a hundred different brews. A wide variety of food vendors will supply ample choices for hungry patrons. The continuous music from two stages by several bands will provide the merriment.
Day Two – The Home Brew Competition N' Music Festival has become a real hit. Last year 25 Home Brewers competed for trophies. This year we expect double that. The music line-up has not been announce but is sure to please.
Keep up to date via Hop N' Barley Beer & BBQ Festival on Facebook or goto: HopNBarley.org Web site
The Hop N' Barley Beer N' BBQ Festival is hosted by and a fundraiser event for the Community Housing Land Trust of Santa Cruz County, Inc.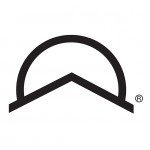 a 501 (3)(c) Non-Profit
– P.O.Box 7248, Santa Cruz, CA, 95061-7248 or call the Chair at (831) 345-2303
The Housing Trust's current project is to create Transitional Housing and Re-Training – for those re-entering the workforce and actively seeking a new way to live. Please buy tickets to this event and Donate Generously on their web site!
When we engage others we effect how others engage.™ 
We use Vendini for ticketing, marketing, and box office management.
Inform to Change ™
If you're seeing this, we're doing our job.™
©  2015 Fresh Ground News™ All Rights Reserved.h