by Sabastian | November 11th, 2010
A Simple Life Saver
In big pot and a little oil, add two halved and quartered large onion, ten cloves garlic minced then half dozen each, carrots and celery stalk, chopped large and sauté flavors together.
Place rinsed whole bird into pot, cover with water, bring to boil, turn down to simmer. Add tablespoon poultry seasoning and teaspoon pepper. Continue simmering until the liquid reduces and meat separates easily from the bone, approximately one hour. Remove bird and let cool to de-bone. Add twelve ounces wide egg noodles, cook al-dente. Return meat to stock, salt to taste.
Sebastian Genius!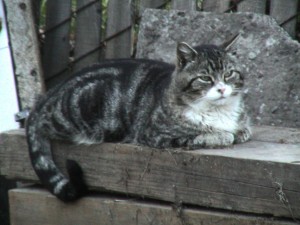 Inform to Change ™
If you're seeing this, we're doing our job.™
©  2010 Fresh Ground News™ All Rights Reserved.